Why join Indiez
With Indiez, you'll work on exciting design and development projects for companies striving to do good in the world. We find the project, close the deal and manage the client, leaving you free to focus on what you do best.
Projects from around the world
More revenue, less hassle
Help others achieve their dreams
How can you join?
You've got the skills, we've got the projects. Let's get together.

01
The selection process
We're constantly on the lookout for the world's best talent, so we may reach out to you, asking you to apply. Otherwise, agencies are free to enquire about an application to join Indiez.
02
The follow-up
After the initial assessment, we'll look deeper into your agency's past performance and success. This includes multiple calls, code reviews, and site visits. After this, we'll conduct a team interview, to ensure your agency and talent are a good fit for Indiez, and we're a good fit for you.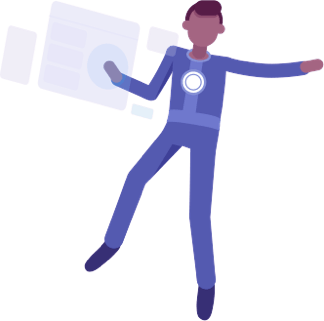 03
Reference check
Lastly, we'll check your references. We're looking for the top 1% of the world's most talented designers and developers, and the best way to find them is to check with previous clients.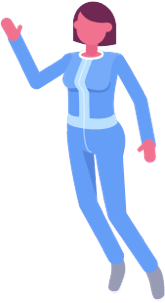 04
Start Receiving work
After these steps, we'll start passing a range of exciting and challenging projects your way, with payday only shortly behind.
FAQs
+
What does Indiez do?
Indiez is a company that connects clients with tech agencies and manages the resulting project from start to finish. Our head-quarters are in Washington DC in the USA, but we are a fully remote working company. Our clients are spread around the world and so are our digital agency partners, who we collaborate with on our projects.
+
What value could Indiez bring us?
We take care of all the sales and client management, so you get to focus on designing and developing. We guarantee high quality projects, full client management, on-time payments and experienced product management. Here are some of the main benefits to a partnership with Indiez:
- Indiez will give you a qualified client and an exciting project ready for you to work on, with no sales or marketing needed on your part.
- We will completely manage the client, so you can concentrate solely on building the product. We will step in as mediators between agency and client if there are any issues, so you can spend all your time designing and coding.
- If clients fail to pay us or is late in their payments, we will still release your payment on time. You will never be out of pocket if the client defaults on payment.
- You will interact with an experienced product manager who fully understands what goes into building a digital product.
- All our projects are of the highest quality and integrity. We only seek partnerships with clients that seek to make a positive impact on the world, so you know you'll be working on some great projects that aim to make a positive difference.
+
How do you work?
In most of the cases, we play the role of product owner. We ensure that the project is heading in the right direction and following the right processes to ensure a quality product, delivered on time. We perform regular quality checks throughout the project. We also provide operational support to both clients and agencies in case of any issues.
+
How do you hire agencies?
We work with the world's best agencies. As a part of the on-boarding process, we like to gather information about your company, your processes, technical skills and design capabilities, and take a look at your past projects.
This process helps us conduct due-diligence to see if we are a right fit to work together. It also helps us gain a better understanding of your expertise and which projects would be the best fit for your agency. Knowing you better also helps us to sell your agency more effectively to our clients, which gets you more work.
+
How do you allocate projects to agencies?
We reach out to our agency partners whose experience best matches the client's requirements. To decide which agencies are the best fit for a particular project, we use a priority check list. We do not use a bidding process. There are three main elements we consider during the allocation process:
Your agency's niche expertise and how relevant your experience is in relation to the Statement of Work
Your past experience working with Indiez
The project's budget
We create a shortlist of the best-fit agencies and share three of the most suitable proposals with the client. We also pitch each agency to the client, share our due diligence data, and discuss the value each client can bring to the project. The client then assesses the options we have presented and chooses the team they wish to work with.
+
What engagement model do you work on?
We can work on all engagement models, including fixed cost, time and material, and staff augmentation. It depends on client's request and what the agency recommends.
+
What is your revenue model?
Our revenue model is simple: clients pay us and we pay the agency. It's the same revenue model that many other companies use, including Uber and Airbnb.
+
Do agencies have to pay you?
No. Agencies don't have to pay us anything, as we get business from the client directly. We add our margins onto the costs when we share the proposal with our client.
+
What margin do you charge?
We are a fully remote working company. This means we don't have any offices and have very low overheads. We therefore have a much lower margin than the industry standard.
+
What is your average project size?
We work on many different types and sizes of project, including design and development projects, short MVP products, and year-long complete engagements for large-scale enterprises. Given these huge range of project types, the budgets can range from $25K to $200K or more. The size of the projects you will be working on depends on your expertise, the client, and the project type.
+
Can we communicate directly with the client or do we have to work as part of your team?
Yes, agencies always work directly with the client. We believe effective communication is essential in all areas of life, especially in business, so we make sure everyone involved in the engagement can communicate directly with each other.
+
Are we allowed to showcase the project we worked on?
Yes. If you created a product, you have the right to showcase the project in your portfolio, provided that you include a "with/via Indiez" acknowledgment somewhere in the content. The only exception to this is if the client has specifically asked us to sign an NDA, then neither Indiez nor you can showcase the work.
+
Will you showcase our name on the respective project in your online portfolio?
We will soon, but not at present. However, if a client says they like any of the products you worked on from our portfolio, we know you created it, and will relay that information.
+
Who owns the contract?
Indiez owns the contract with the client. We sign a separate contract with the agency.
+
What's the big idea behind building this partner network?
Indiez believes in collaboration and knowledge sharing. We're building a community where people can exchange ideas, share learning and share resources. We want to enable agencies to share their knowledge, collaborate and grow together. We're also planning an Indiez Agency Conference for 2019, where we can all share our experiences and learning together.