Companies who have trusted our platform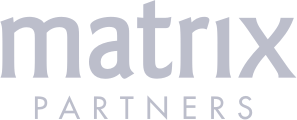 Domino's
Food Tech
How we reduced mobile order drop-offs by 10% and increased revenues by 1% for Domino's India with the right e-commerce and food tech experience.
See Project
99.co
Real Estate
A high-profile Singapore real estate company needed a beautiful web presence. Our agency partner delivered.
See Project
ConnecPath
Education Tech
How we helped one MBA graduate disrupt the education industry.
See Project
ABFL
Enterprise Innovation
How we rescued a top executive's keynote by building a stunning NLP-powered business intelligence prototype in one week.
See Project
Social Cops
Data Intelligence
How we helped Social Cops improve their data intelligence and empower their partners decision-making through a smart data platform.
See Project
Veremark
Recruitment
How we empowered job-seekers and streamlined the recruitment process through a tailored SaaS tool + Machine Learning.
See Project