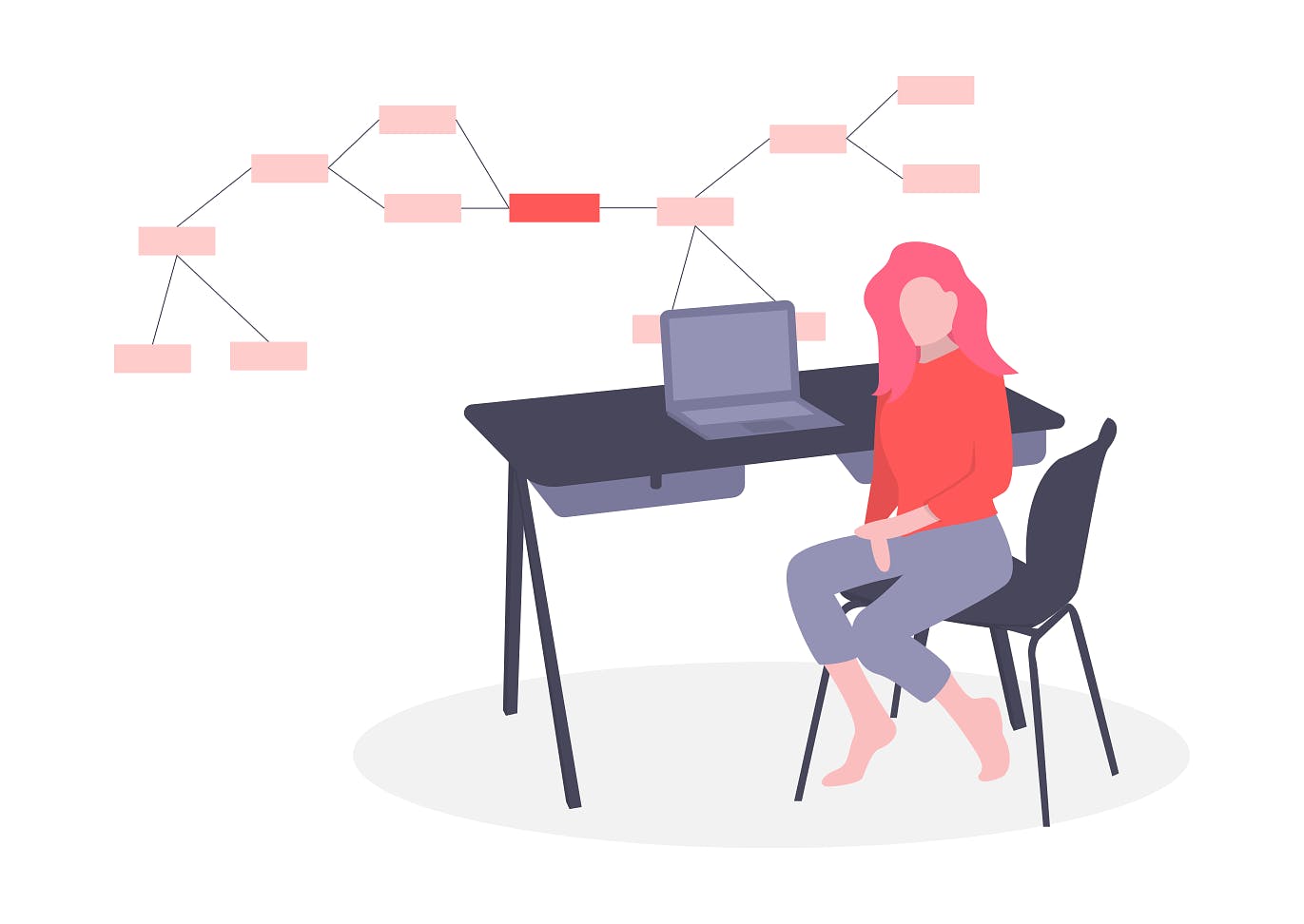 When thinking about the right tech platform to use for your software development project, there are millions of questions to ask. A ton of difficult options.
Meet Alex. A non-technical business owner.
Alex spent $100,000 building a beautiful website. But it was way too complicated for what he actually needed. With lots of pages his customers didn't even use. The final product was slow on mobile and difficult to maintain without coding knowledge.
A total waste of time and money.
It turns out Alex only needed a simple build. One that was lightweight, mobile-friendly, and easy to manage.
He could have had the site up and running in half the time, and saved half the cash, if he'd realized that complex isn't always better.
Don't be like Alex.
Find the platform that's right for you. Then use it to build an awesome product that adds value to your business.
Don't over-complicate things
Where to start?
First off, as you've seen from Alex's disaster, if you only want a simple product, you only need a simple tech solution.
This might be a Wix website. This can be easy to set up yourself with a bit of know-how.
Find yourself a domain name and hosting company and get going with a stock theme. Voila: your website. Yes, you might need tweaks and someone else to handle nicer graphics or layout but, in its essence, this is your basic set up all ready.
Another option for simple websites that are easy to create and maintain with little tech knowledge is Squarespace. This gives users pre-built website templates - just drag and drop elements to build your perfect web page.
Both Wix and Squarespace are cheap – ideal for if you just want something fast and simple without much financial outlay.
Using a system that's too complex for your needs is pointless. It's harder to set up, design, manage and maintain.
70% of web projects fail because they over-complicate things. Don't be one of them! Stick with the simpler platforms, if that's all you need.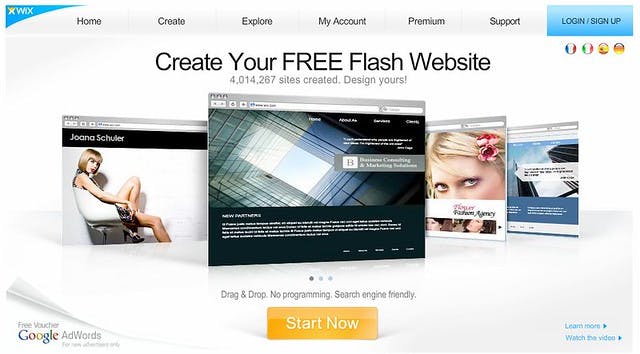 Getting more sophisticated
Wiz and Squarespace are all very well for simple sites, especially if you're on a super tight budget.
But often, you'll need something a bit more sophisticated. This can be true even for simple sites if you want to add complicated integrations or extras.
For example, you might want a sales page with e-commerce options, an integration with marketing technology, interactive elements. All these things need a more complex solution.
For a more sophisticated system that can handle large-scale integrations, Kentico is an excellent choice. There are many benefits to using Kentico as your CMS. The marketing integrations available make it especially useful for e-commerce sites.
Also consider WordPress, a platform that can handle a lot. WordPress is so user-friendly - it's easy to see why it's popular with blog owners.
It's not only blogs though. WordPress is also great for full websites, as there are loads of plug-ins to make things simple for non-tech users who don't have coding skills.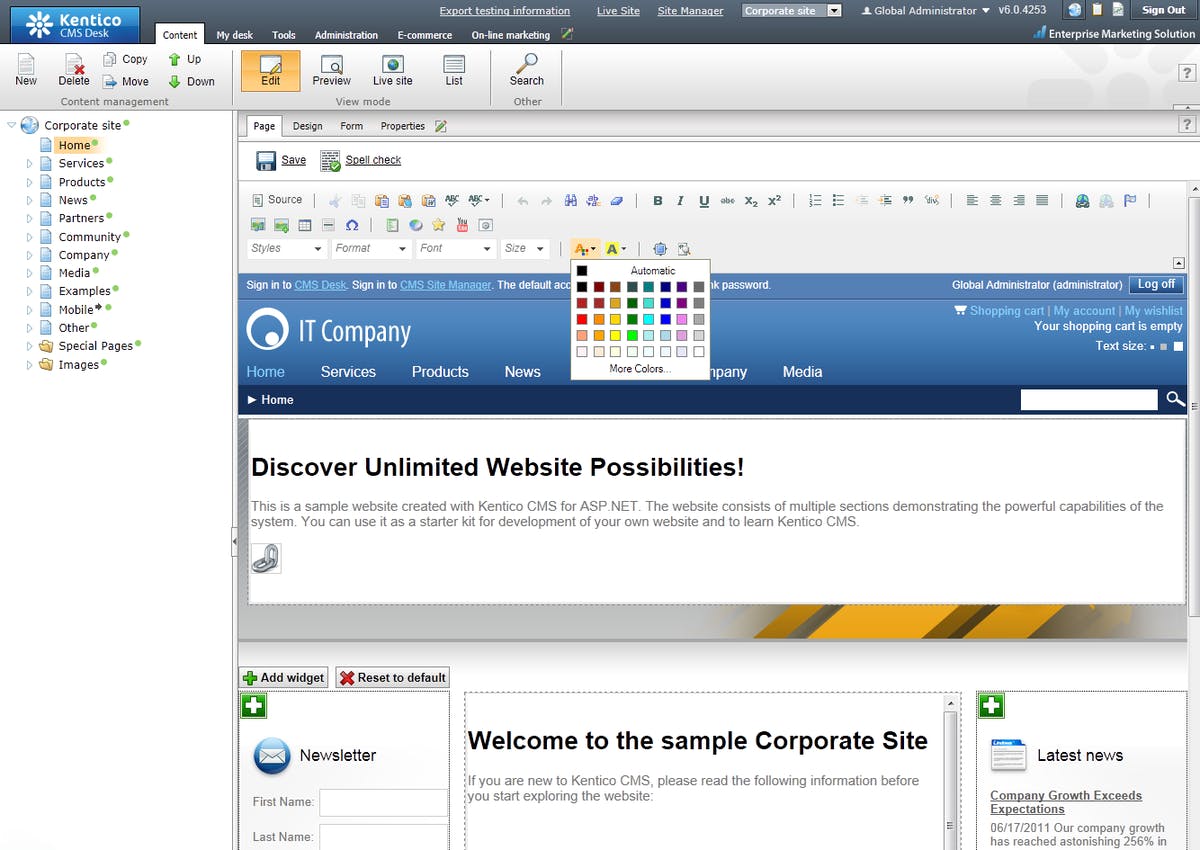 What do you want to achieve?
The first question to ask yourself when picking a platform is: what do I want to achieve?
Do you need this website to generate leads, impart information, share content, engage members? Maybe you need a SaaS tool or a mobile app.
When you know the purpose of the website, you can narrow down the options for the best platform.
Different organizations have different needs when it comes to this. Are you a non-technical organization wanting to launch a website, a startup wanting an MVP, a company needing to upgrade its system?
Consider your position and your needs. These will help inform your platform choice.
Three things to consider first
All web projects have three important parts to consider initially.
Time line. How fast do you need the website up and running? Do you need to rush the project though to beat a deadline or can you take your time?
Budget. How much do you have to spend on creating the web product you need – is it $500K, $50K, $5K?
Scope. Should your product be a simple app or a full-blown complex one with lots of scope for change and growth?
Get expert help
You might have an idea about tech, but if you only know the basics, you're not going to get far. Talk to an independent expert in software development projects for advice.
Indiez has advised 100+ startups. When you reach out to us, we'll help you tailor a tech solution to meet your specific needs.
We work with the world's best tech agencies, and monitor projects from start to finish. This means we can guarantee successful delivery of any project, however complex.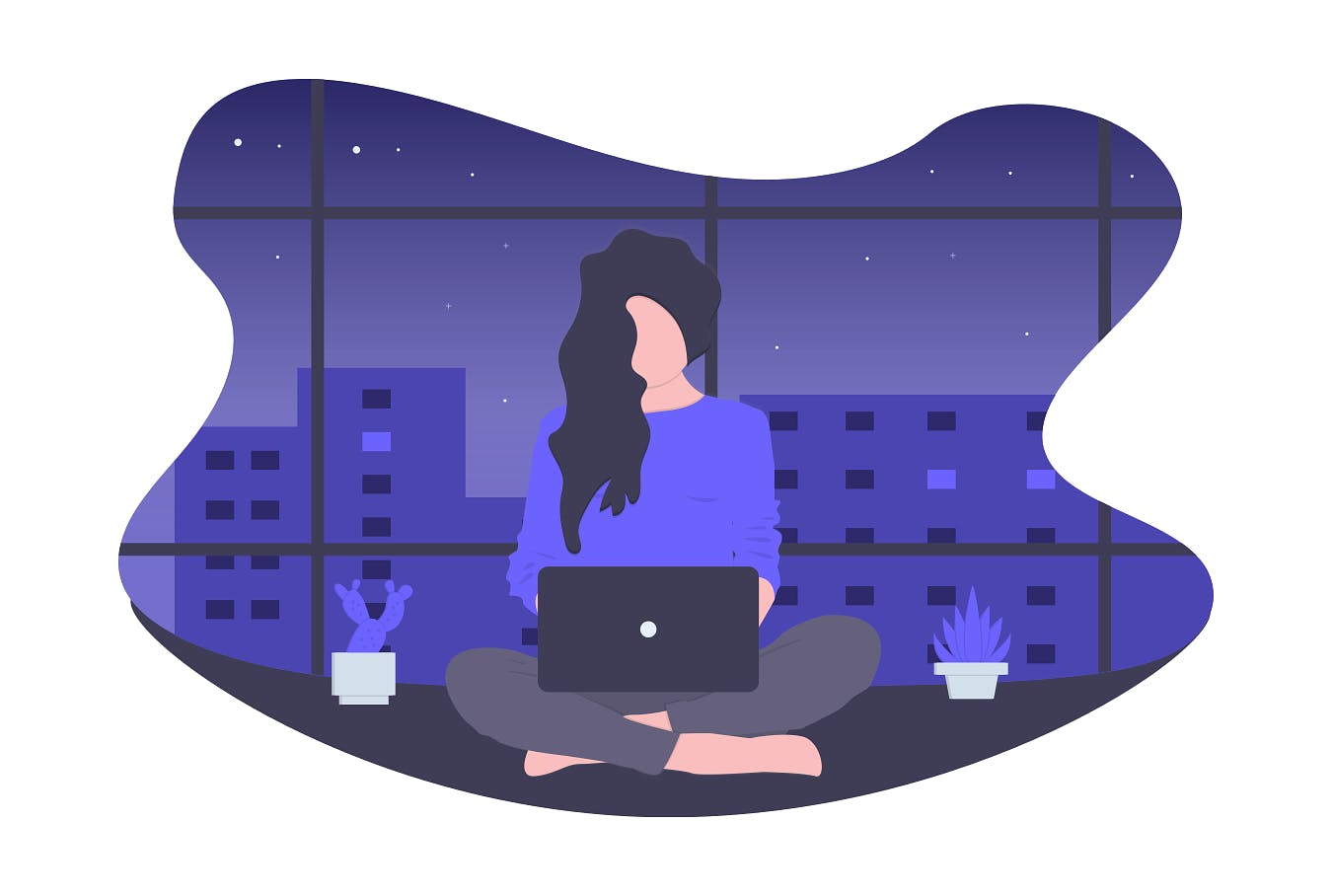 Questions to ask when deciding on your tech platform
When discussing your product with your development team, there are 11 questions that will help determine the right platform. Know the answers to these, and you're ready to build:
1. What problem does the tech need to solve?
The exact problem will affect the platform you need. Different tools are ideal for different jobs, and you need the right match.
2. Who will use the tech?
The user should be your main focus. Whichever tech will make it easier for your user is the right choice for your project. Is it for in-house teams or external users? Will your users be accessing your website on laptops, tablets, smartphones? Will they be using a specific browser? Are they tech-savvy folk or novice users? Do you need an app to make your content more user-friendly?
3. How fast do you need it built?
The time line is always important here. You might need it ready yesterday – or maybe you have plenty of time for launch. The more you have the better for fine-tuning, but if you need a website ready super-fast, that's not a problem for an expert team.
4. Do you need to scale up?
Think about potential. It's not only about today and next month. What about next year and the year after? If you're planning to grow your businesses, you need to have a scalable product. Also consider how you plan to grow your business and market it, and how this will affect the design.
5. Do you need to integrate or migrate?
If you have existing products that need integrating into the new system, this can affect the tech you need. Similarly, if you want to migrate a legacy system, this can restrict your choices. You also might want migrate to a new technology in the future, so make sure you leave some options open for changes going forward.
6. What type of design do you want?
How attractive do you need to website or app to be? And what is your preferred look and feel – is it fancy and cute, or is it no nonsense simplicity? Function might be more important than aesthetics. Or appearances might be everything.
7. What are the key features?
Do you know exactly what key features your website or app should have or do you need help identifying these?
8. Is security a big issue?
If you are working on an in-house system the security considerations will be different from a system that will be accessible to the public. Can anyone login to your system? Is it an intranet? Think about why you want to secure your system before asking how.
9. What is your company personality?
How do you see your company brand? Are you a young, hip, modern business flying by the seat of your pants and embracing new trends - or do you have more of a traditional, stable and responsible vibe? Think about your culture, your core values, and the personality you want to communicate.
10. How hands-on do you want to be?
Will you be maintaining the website yourself after launch or will you need someone else to handle future technical changes?
11. Who are your competitors?
Consider which organizations are your direct and indirect competitors. What do you like about their business and what don't you like? Whose website or app do you admire? Think about if there is a company you want to emulate or stand out from. This helps your tech team decide which websites to take inspiration from when designing yours.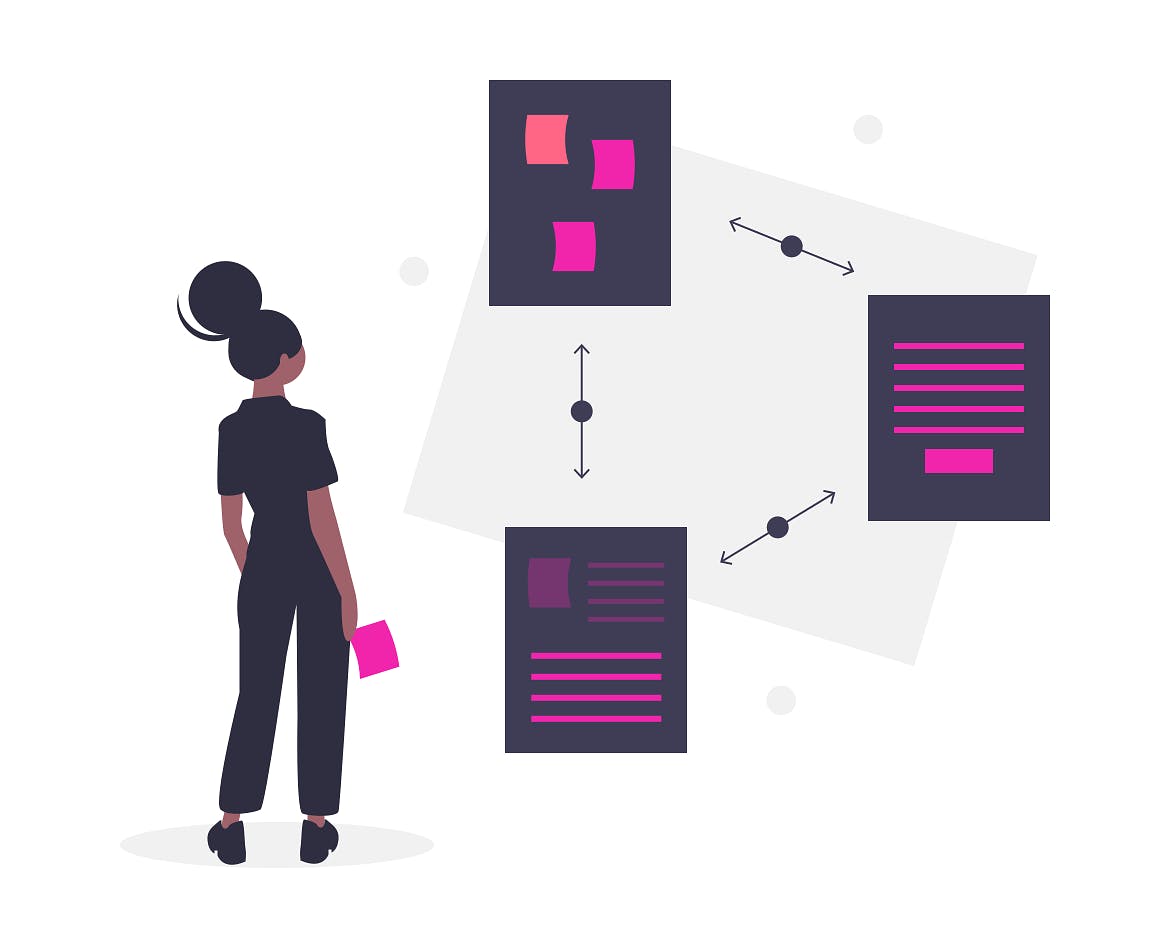 Test and feel for problems
The perfect tech for you should also feel right.
Check it out during the MVP phase. This is the test phase. It creates the minimum viable product necessary to get a feel for the design before it goes into full production.
How does it feel to you? Even if you're not a techie, you can still get a sense of whether or not your system is 'you'.
What are your first impressions? Does it excite you and make you want to linger and explore? Does it make you want to leave immediately? Or is it just 'meh'?
Ask your friends and family to try the product out. How they feel about your website or app is how your customers will feel. If they are bored or confused while navigating the website, your customers will be too.
Any problems? Address them early. The sooner your tech team know your concerns, the faster they will be able to put it right.
Your tech choice should help you work better, faster, or more intelligently. If it isn't doing any of this for you, something's wrong.
When you work with Indiez, we're 99.99% sure you'll always love the designs our tech partners create for you. But if there's anything you're unsure about, just shout up and they'll change direction.
Don't blindly follow trends
Although new trends can be good to explore, leading you down some useful paths and into fresh territory, don't follow them blindly.
Just because a cool new piece of tech is working wonders for your rivals, doesn't mean it's the right choice for you. It depends on your specific needs.
Trust your tech team. They've seen all the tools before and know how they work from the inside. They also know which tools won't give you the results you need.
Don't trust a new trend just because it's popular. And don't copy another company without understanding why their tech works for them.
Trends can go out of fashion as quickly as they come in. And if it's only a short-term fad, you might struggle to find programmers who can work with it in the future, which will harm your scalability.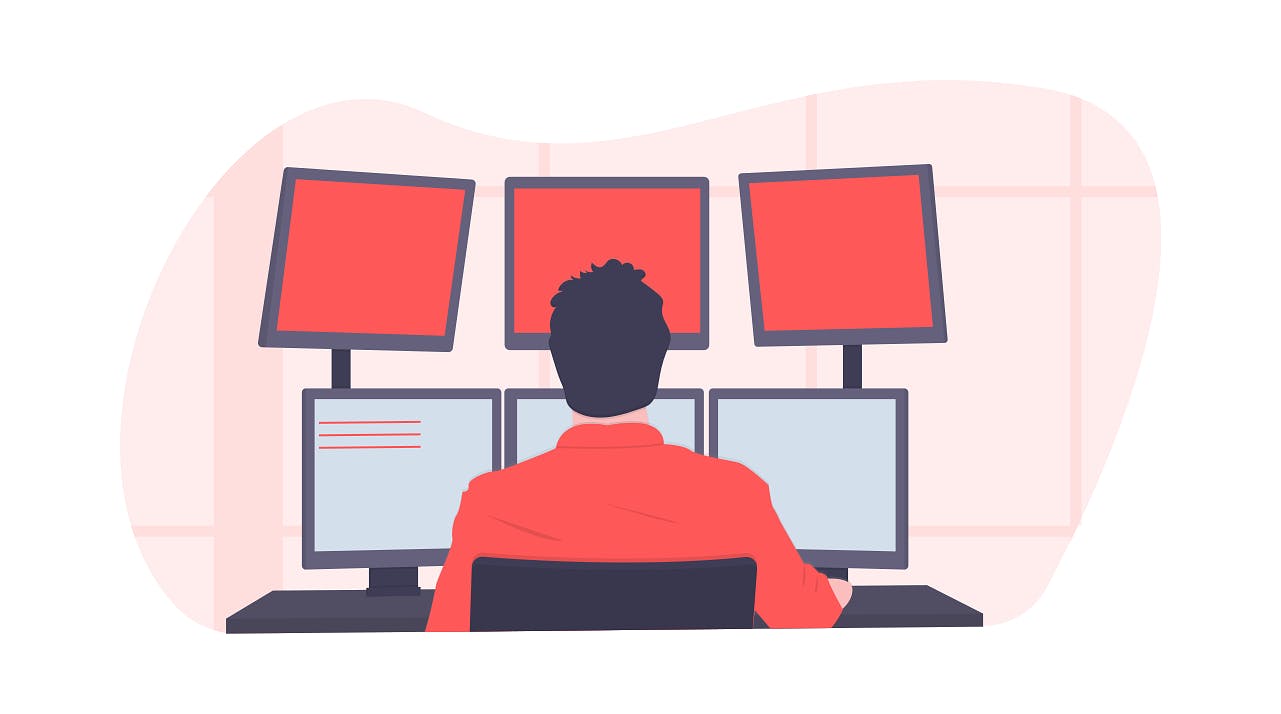 Keep your options open
When your tech agency builds an MVP (Minimum Viable Product), it might end up looking and behaving very differently to how it started out. This is the beauty of an MVP – it is a great way to test early ideas, before deciding whether to invest heavily in them as a fully finished product.
The performance of your MVP might lead you to use different technology in the end.
Always consider a variety of different options and get opinions from experts in different platforms and tools.
If you only talk to someone who's a specialist in one platform, guess which platform they'll recommend? That's right. Even though it might not be best one for you.
Finding a specialist tech team
When you deal with an expert partner like Indiez, we can find you the perfect tech team to advise you on all the strategic decisions.
As a non-technical organization, you don't need to know the ins and outs of the different platforms. Our agency partner will help you navigate the deep waters of tech, leaving you to focus on running your business and building your brand.
We only partner with the top 1% of global tech agencies, which means we can offer a variety of solutions from a myriad of different specialist teams. Your tech choices will never be limited when you work with us. You're guaranteed a solution that's tailored to your exact requirements.
After discussing your needs, we find the three most suitable tech agencies for your project. You pick the one you like best, and they start work. Indiez monitors the whole project from start to finish, assuring quality and on-time delivery.
What's the first step?
We can get the ball rolling in a 30-minute conversation about your website needs. We find your expert tech team in just 7 days. And you can have your world-class web product up and running in just a couple of weeks.
With Indiez, the whole process is smooth, fast and simple: we're your technology easy button!
Talk to Indiez today about how we can help you build the perfect tech solution for your business.